Why My Quote for Graduation Slide is a Pair of Question Marks
This is a draft post.
January 2021
A story of how my quote in the graduation ceremony became ??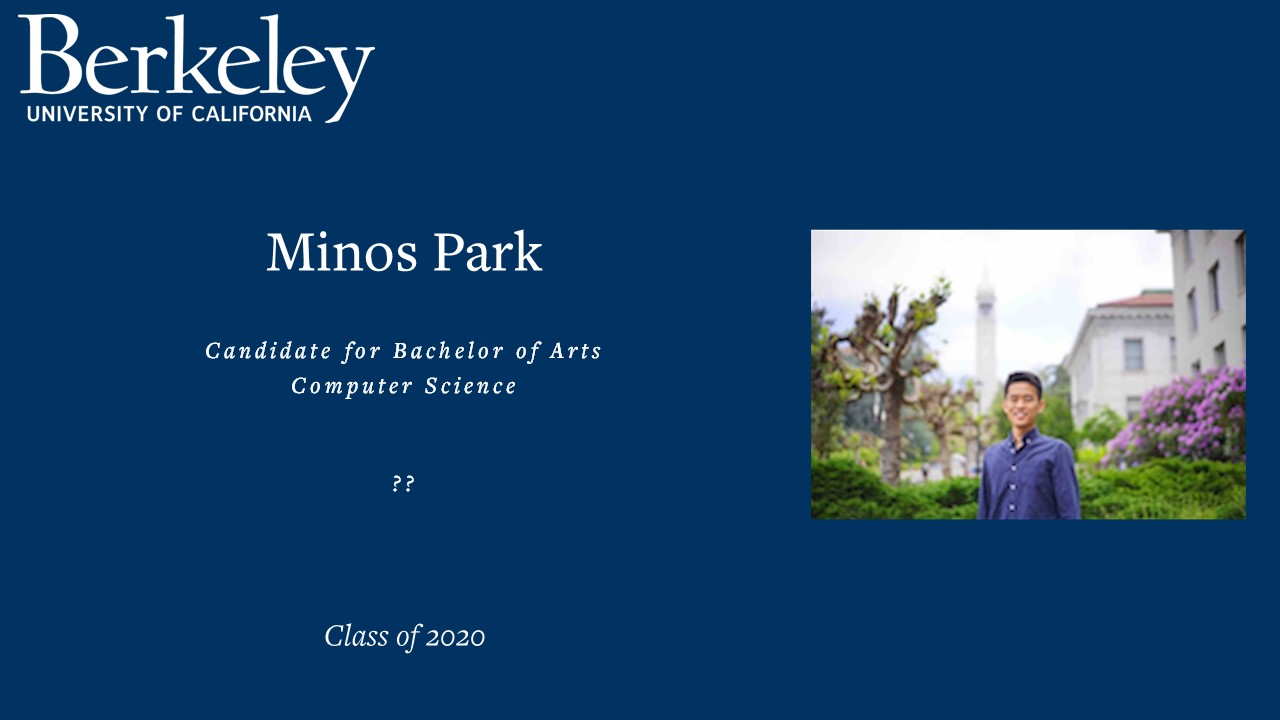 Well, first, unfortunately it's not because I wanted to have a simple, yet eloquent quote that embodies the yearning and curiosity for pushing the boundaries of human experience and knowledge.
You know, that sounds great actually. That's exactly why I used my one chance at memorializing my years of education and experience from Berkeley into those two italic question marks.
Okay, fine. The curiosity is what I strive for in life, but it wasn't intended in this case.
2020 happened to all of us, and the commencement was no exception. Whoever in charge of organizing the ceremony this year had to hurry and find an alternative solution for the Class of 2020.
CS department sent out an email well past the conclusion of the Spring semester, letting the candidates know that there will be an online ceremony, instead of the usual in-person one. Details of the event were not released until quite late (June 1st), when it was announced that the event will be held on June 8th.
Graduates were asked to upload their photos to the vendor's website. As I went over the form, two things stood out to me. One, you can only submit it once; two, you can add a quote to be displayed with your picture.
to be continued.. this is a draft.
Tags: draft